We hope you love the products we recommend! FYI -if you click on a product below and decide to buy it, we may earn a small commission.
Pick up a few rolls of duct tape in fun colors and designs to make these creative DIY duct tape crafts for kids. There are so many cool ideas!
You may thing duct tape is just for fixing things, but with the colors and designs they have now, it's amazing for crafting as well! The kids will be amazed when they see all the bright and bold styles that duct tape now has. So, pick up a few rolls with the kids and get creative. We have 19 super cool craft projects to inspire you!
19 DIY Duct Tape Crafts For Kids
It is amazing to see what can be made with duct tape. Check out this awesome round up of 19 DIY Duct Tape crafts for kids. You will enjoy making these projects as much as the kids do!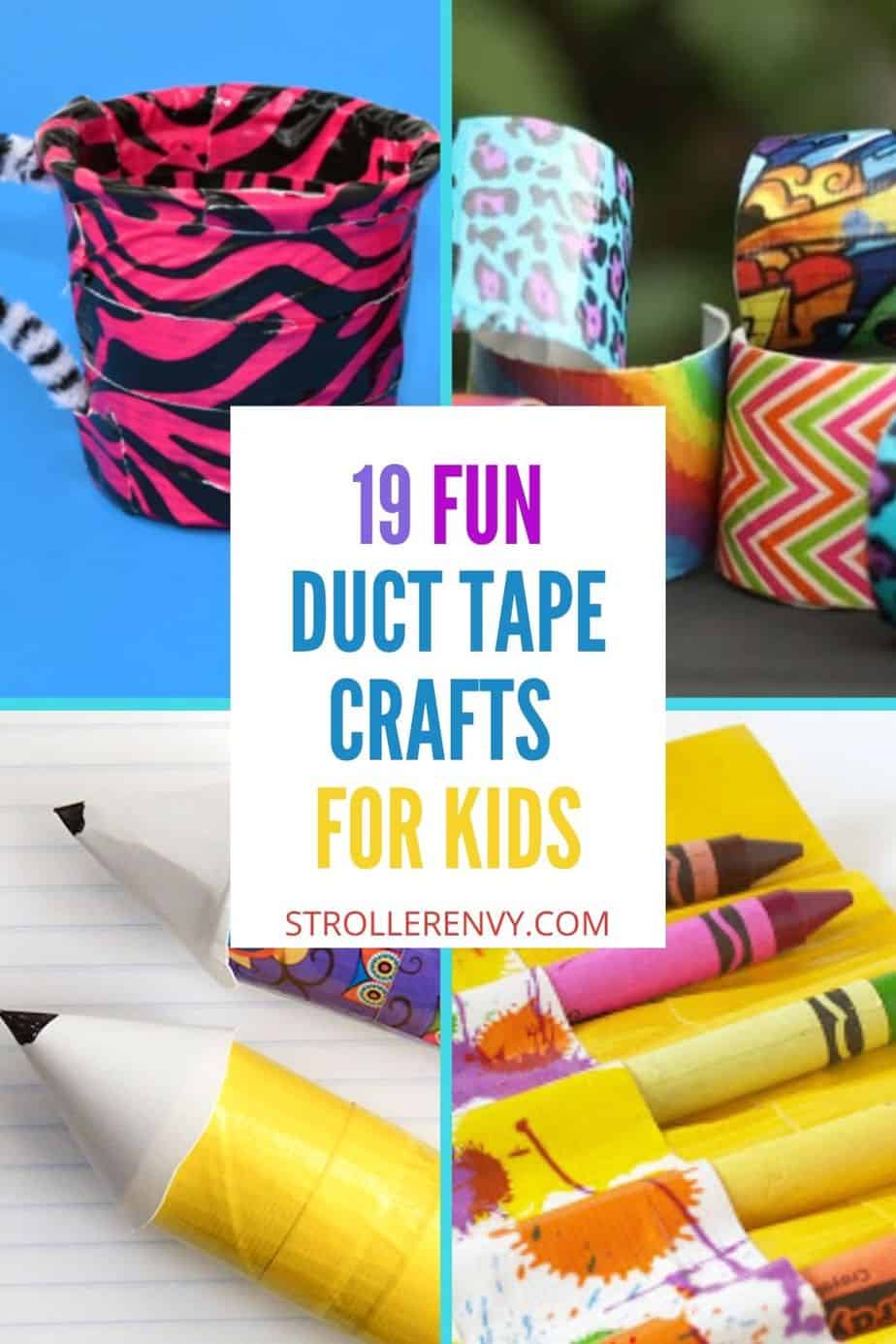 For even more kids craft ideas, check out below: