We hope you love the products we recommend! FYI -if you click on a product below and decide to buy it, we may earn a small commission.
Heading on a camping adventure with the kids this year? These DIY Camping Crafts For Kids are a must-see! There are crafts and activities for kids of all ages, including rainy day crafts, just in case, the sun isn't shining one day. When camping with kids, it's always best to be prepared for everything!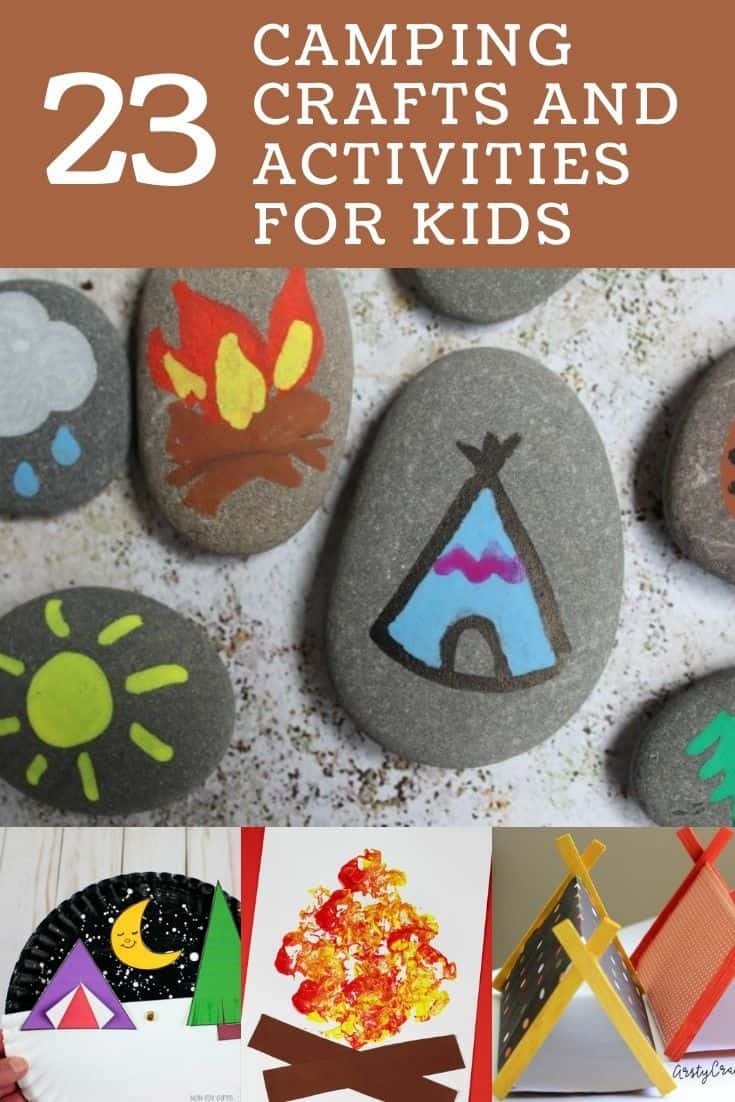 How many of us have great memories of camping as a kid? Either with friends and family or with a summer camp program. They can be some of the best memories of a summer childhood. But, it also helps to have activities planned as we all know kids have a short attention span.
So, we've rounded up 23 of the BEST camping crafts for kids of all ages. We even have a few that would work on a rainy day too. Take a look at these fun ideas and enjoy a summer camping experience-even if it's only in your backyard!
DIY Camping Crafts For Kids
One of the best things about summer for kids are camping adventures. It can even be to their own backyard with smores around a fire pit and a tent set up looking at the stars. These 23 fun DIY camping crafts for kids are filled with activities that kids can do before and after a camping adventure!
Save For Later:

For even more kids craft ideas, check out below: