We hope you love the products we recommend! FYI -if you click on a product below and decide to buy it, we may earn a small commission.
We all have a phone or computer filled with family photos. Get those pictures off your phone and make DIY picture frame crafts with your kids.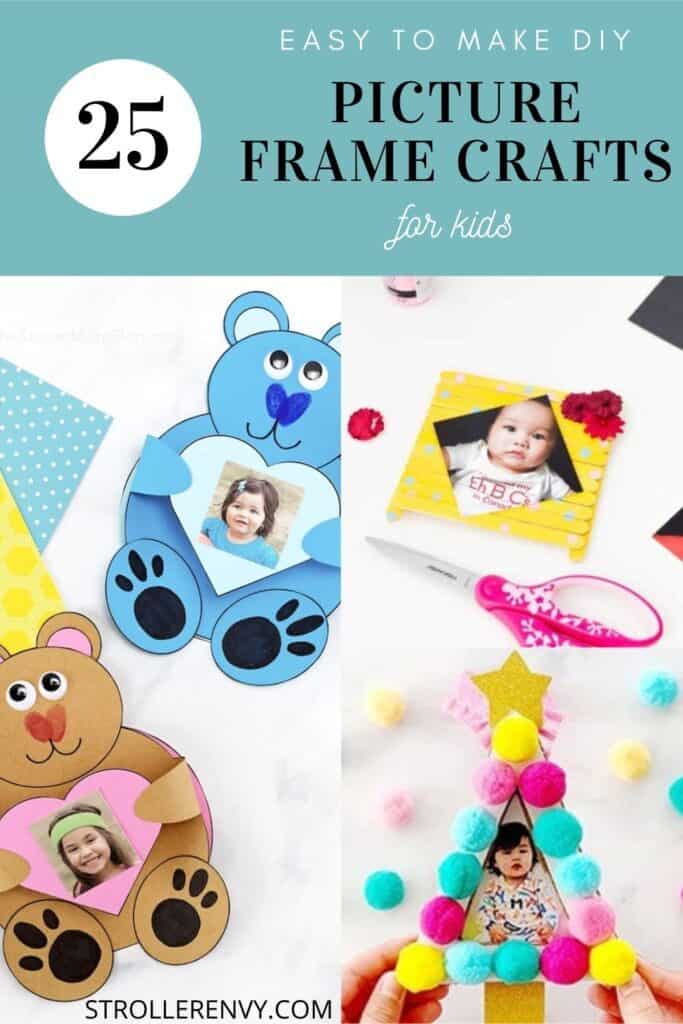 We've gathered 25 super fun and creative DIY picture frame crafts for kids. They are inexpensive to make and use basic craft supplies, so you can easily make these for gift giving, or to display in your home.
25 DIY Picture Frame Crafts For Kids
These DIY picture frame crafts for kids are not only fun to make, but they are also great gift ideas for Christmas, birthdays, Father's Day and more. They are also budget-friendly using things you most likely have around the house.
You may also want to check out these kids craft ideas:
20 Super Simple And Fun DIY Pine Cone Crafts For Kids