We hope you love the products we recommend! FYI -if you click on a product below and decide to buy it, we may earn a small commission.
Plan some fun and imaginative play time with the kids, and inspire them to create with these 25 adorable Disney crafts for kids.
We all know how bored kids can get over school vacation. Plan a day around Disney themed crafts. Let's face it, most kids have their favorite Disney movie. Whether it's Lion King, Aladdin, or the ever-popular Disney princesses. So we've gathered 25 adorable and easy to make Disney crafts that the kids will love!
The best part is you can make most of these using craft supplies you already have in the house, so they are budget-friendly too. You can even plan a Disney movie night around the crafts you create!
We hope you enjoyed these easy Disney crafts for kids, or better yet, we hope your kids enjoy them! We'd love it if you would PIN the below image to share with your friends: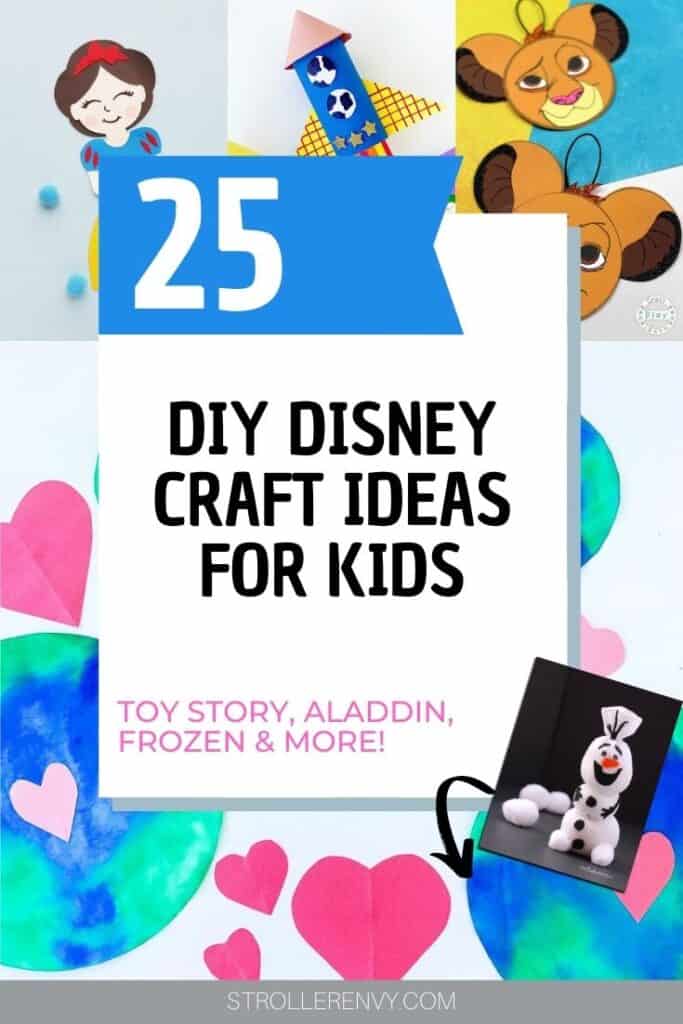 For even more kids crafts check out below: