We hope you love the products we recommend! FYI -if you click on a product below and decide to buy it, we may earn a small commission.
These Jedi-approved Star Wars crafts for kids include all of your favorites, like Baby Yoda, Chewbacca, R2D2, and more! Whether you are planning a Star Wars birthday party or just looking for a fun craft to make with the kids, these 25 Star Wars crafts are super fun and inexpensive to make.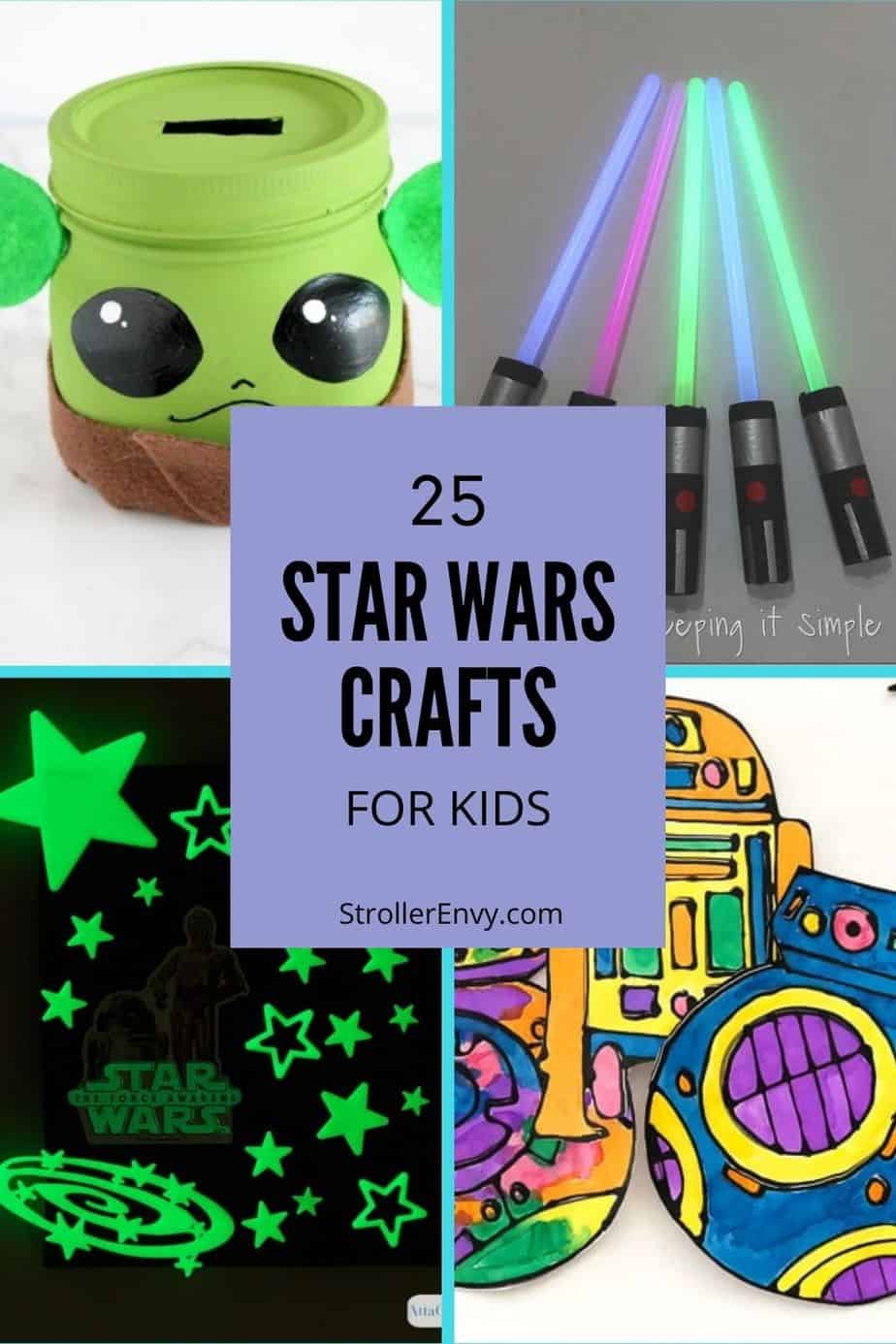 Your kids are going to love these 25 DIY Star Wars kids crafts. They are perfect for birthday parties, gifts or just everyday! May the force be with you!
25 Star Wars Crafts For Kids
There are so many easy and fun Star Wars Crafts for Kids — from the super popular Baby Yoda, to Chewbacca puppets and more. This collection of 25 Star Wars crafts are a fun way for your kids to create something awesome inspired by Star Wars.
For even more kids crafts check out below: